Help Us Save Lives!
We are a 100% all-volunteer rescue. Some of us have day jobs, some of us are retired, but this rescue is a labor of love for all of us. Since we have no physical shelter, we foster in our homes and adopt out at local pet stores so that we can devote most of our money where it's really needed: for FOOD & MEDICAL CARE for the animals.
Your dollars make it possible for Buddies Place to do more than simply "save lives." You are making it possible for cats and kittens to live out their lives in peace and dignity!
Truly, your donations are making a difference! Please help us save even more lives!
Items Desperately Needed:
Scoop-able Kitty Litter
Dry Friskies/Meow Mix/Kitten Chow
Canned Pate style Wet Food
Cat Toys
We can arrange for local drop-off, email us at: contactbpcr@gmail.com.
Online Donations
You can donate via PayPal.
Other Ways to Support Us
You can also support us through these companies to make a donation every time you shop:
You can also order from our Amazon Wishlist.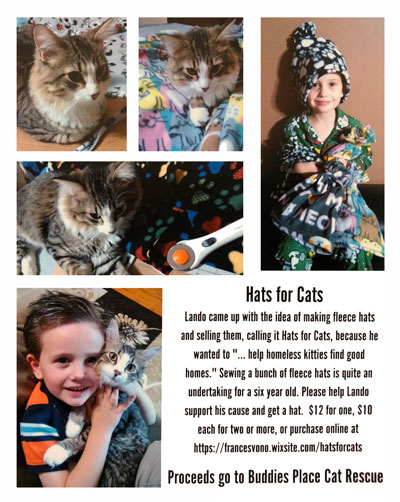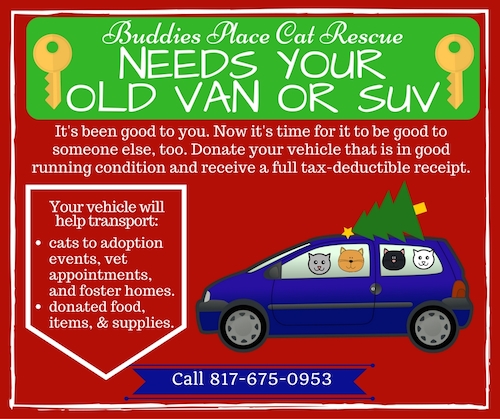 Mail-in Donations
Please mail check or money order to:
BUDDIES PLACE CAT RESCUE
PO BOX 123593
FORT WORTH, TEXAS 76121
Please email us at: contactbpcr@gmail.com if you can help in any way.